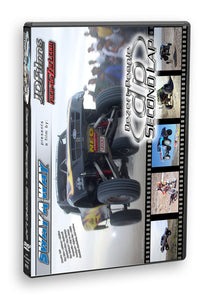 Dezert People Video Series
DP2 - Dezert People Second Lap
Regular price
$9.99
Sale price
$24.95
Unit price
per
DP2 DVD's are permanently out of stock.
You can purchase the full box set (click here) and receive a link to the download or buy the digital file of DP2 linked below.
Click here to purchase the digital file for DP2 through Gumroad.
Dezert People Second Lap
Release: 2003
Media: Digital download, Quicktime .MOV file encoded with H.264
Rating: Family friendly. Free of nudity and vulgar content


Dezert People Second Lap begins where the first video left off. This time we have put together a production that is packed full with breath taking on-board shots, insane ground camera angles, close calls, exciting helicopter footage, and more, all filmed in and around the deserts of Baja, California, Nevada and Arizona.
---